Webcoda was approached to design and develop the website for the main Australian music sales charts, the ARIA Charts which are issued weekly by the Australian Recording Industry Association. The charts are a record of the highest selling singles and albums in various genres in Australia.
The ARIA Charts site is visited by thousands of music lovers every week to find out who is topping the list and how their favourite artists are performing. Fans are very passionate about the charts so we had to make sure we were going to give them an experience they were going to love or we knew we would hear their disapproval.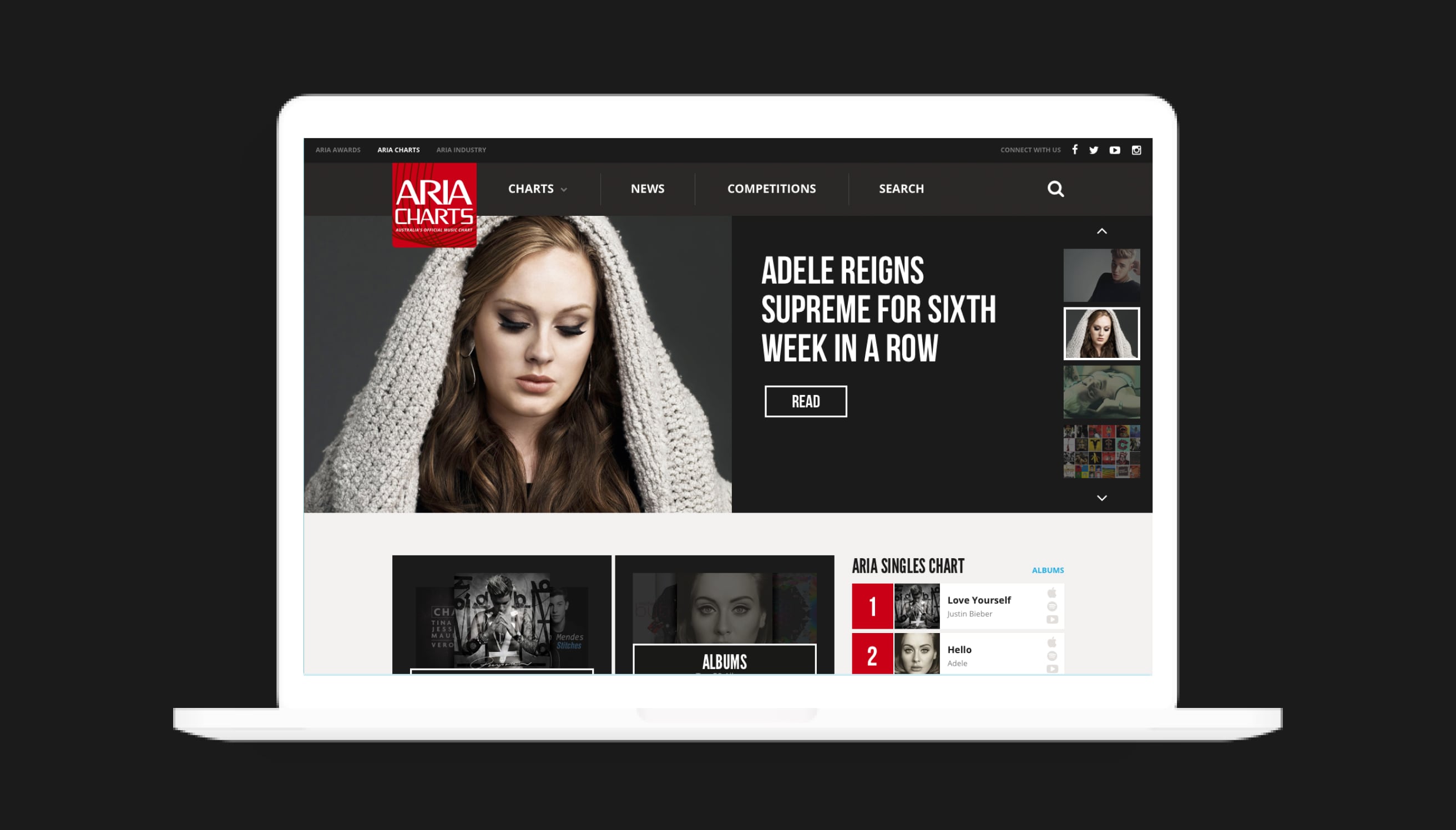 Using Kentico CMS we made the new ARIA Charts site the most comprehensive and interactive music charts site on the web. The site now has features such as streaming through Itunes or Spotify as well as videos.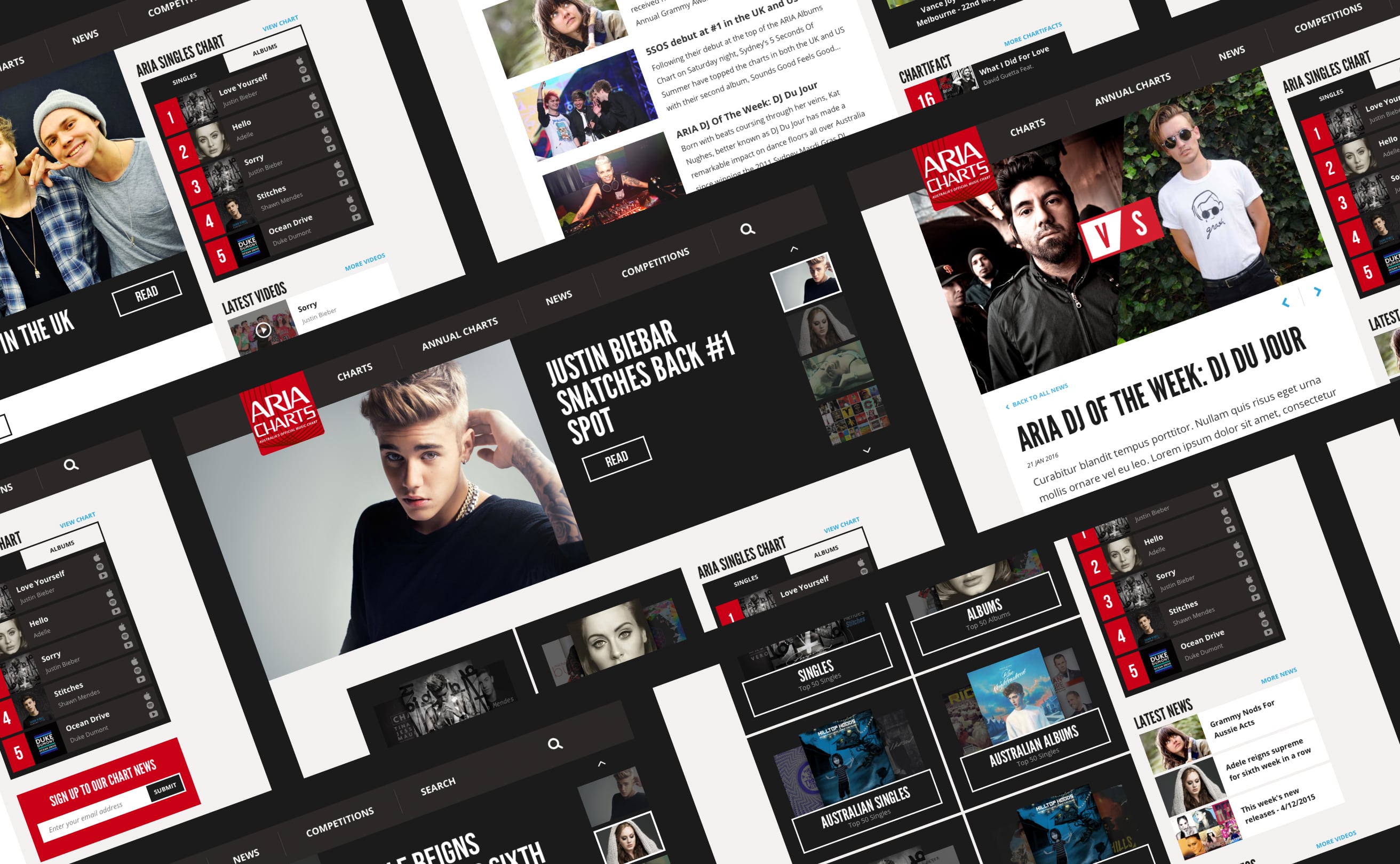 As this is a music site, for music fans, we wanted as much user interaction as possible so we included integrations with music and video streaming services.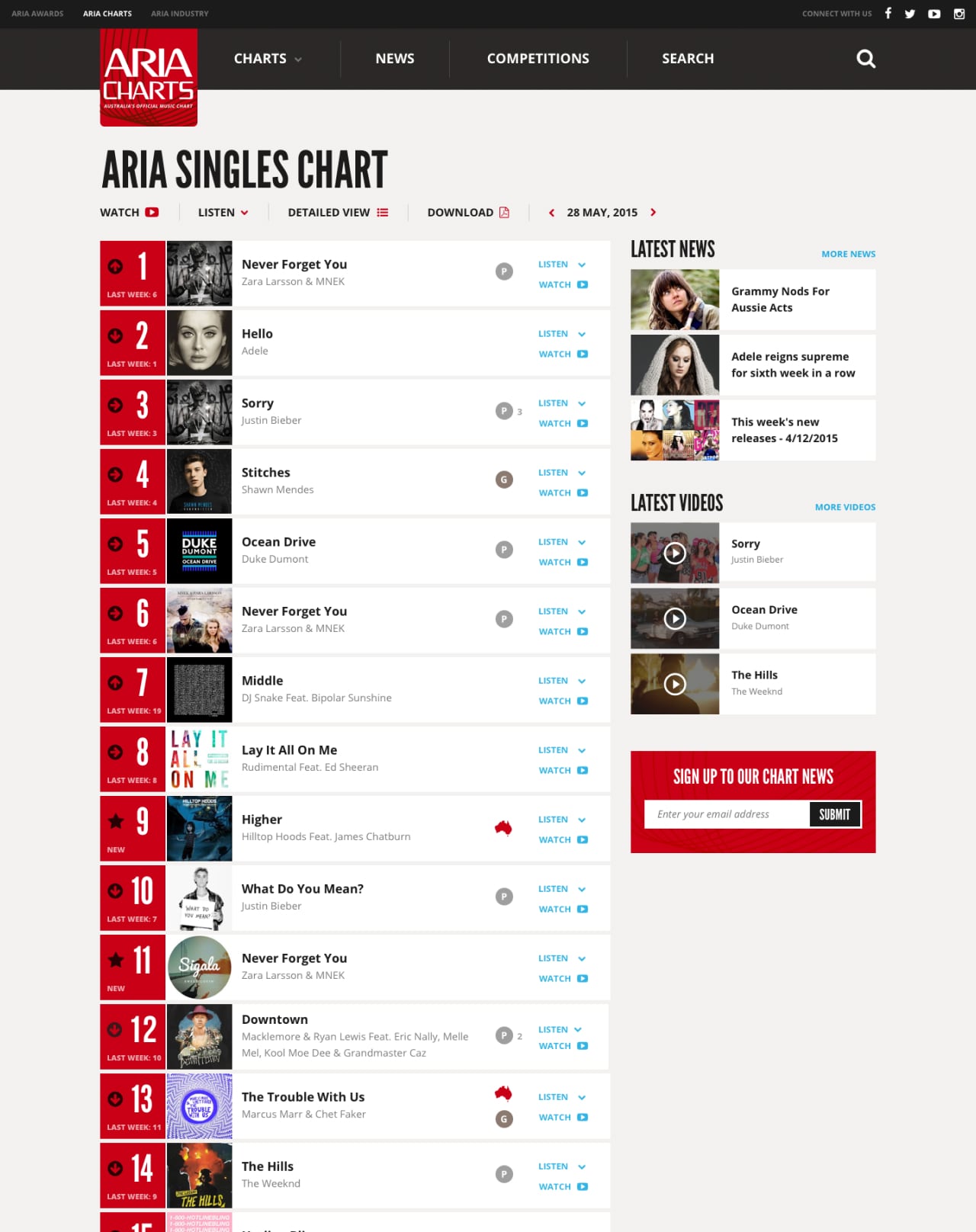 The site also now works beautifully on mobile devices also so wherever you are you can check out who is top of the Charts.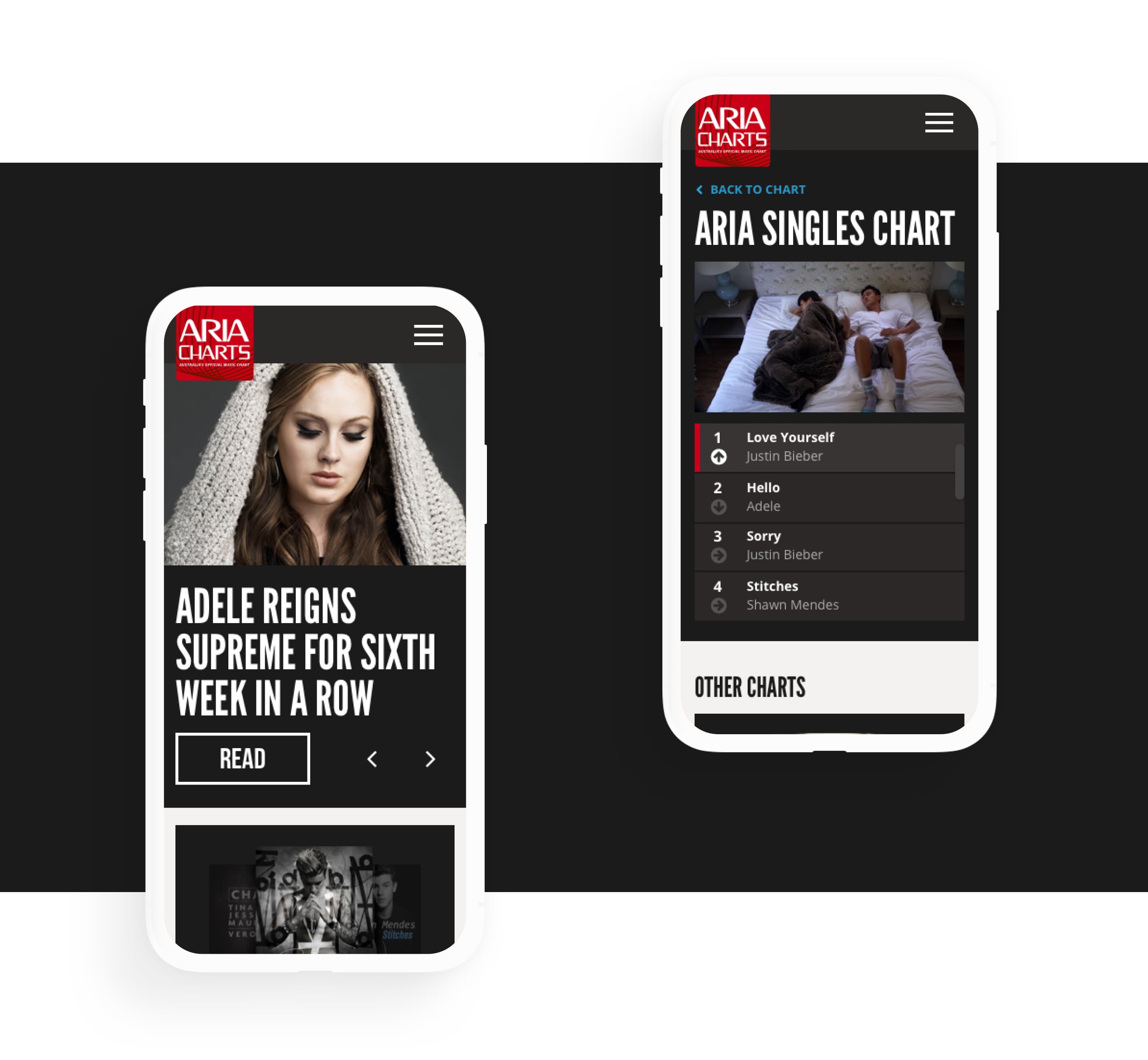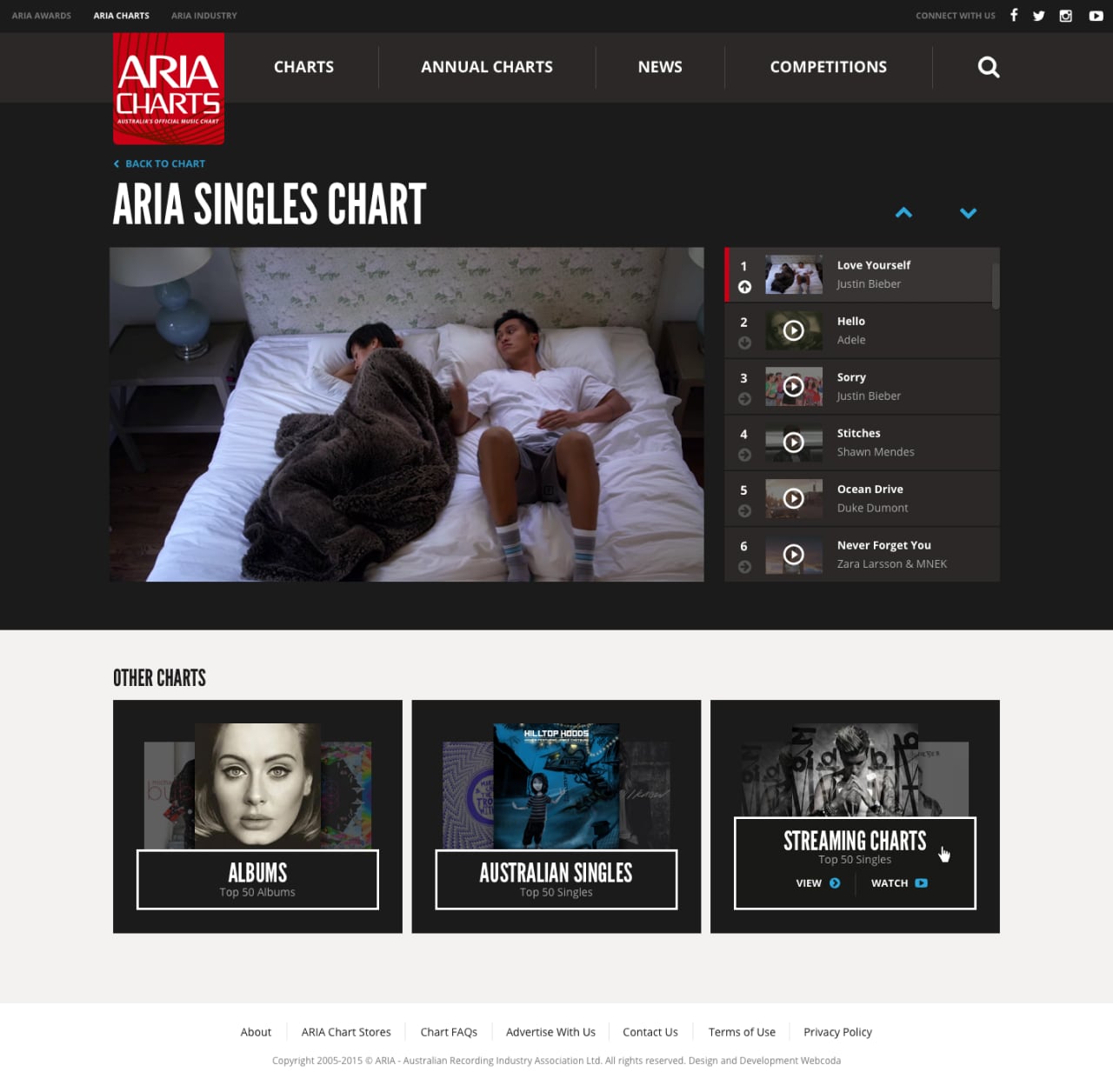 Feedback on the new site has been overwhelmingly positive with more and more visitors coming to the site since launch and spending more time listening and watching Australia's music hits.
With the site running on Kentico CMS we have the power to keep improving and growing this icon of Australian music for years to come
The results sing for themselves
0% Increased traffic on desktop
0% increased traffic on mobile
0% Increased time on site