Like polished concrete this site shines and contains loads of high quality finishes
Hanson is part of the HeidelbergCement Group, which employs over 59,000 people across five continents. HeidelbergCement is a global leader in aggregates and has leading positions in cement, concrete and heavy building products.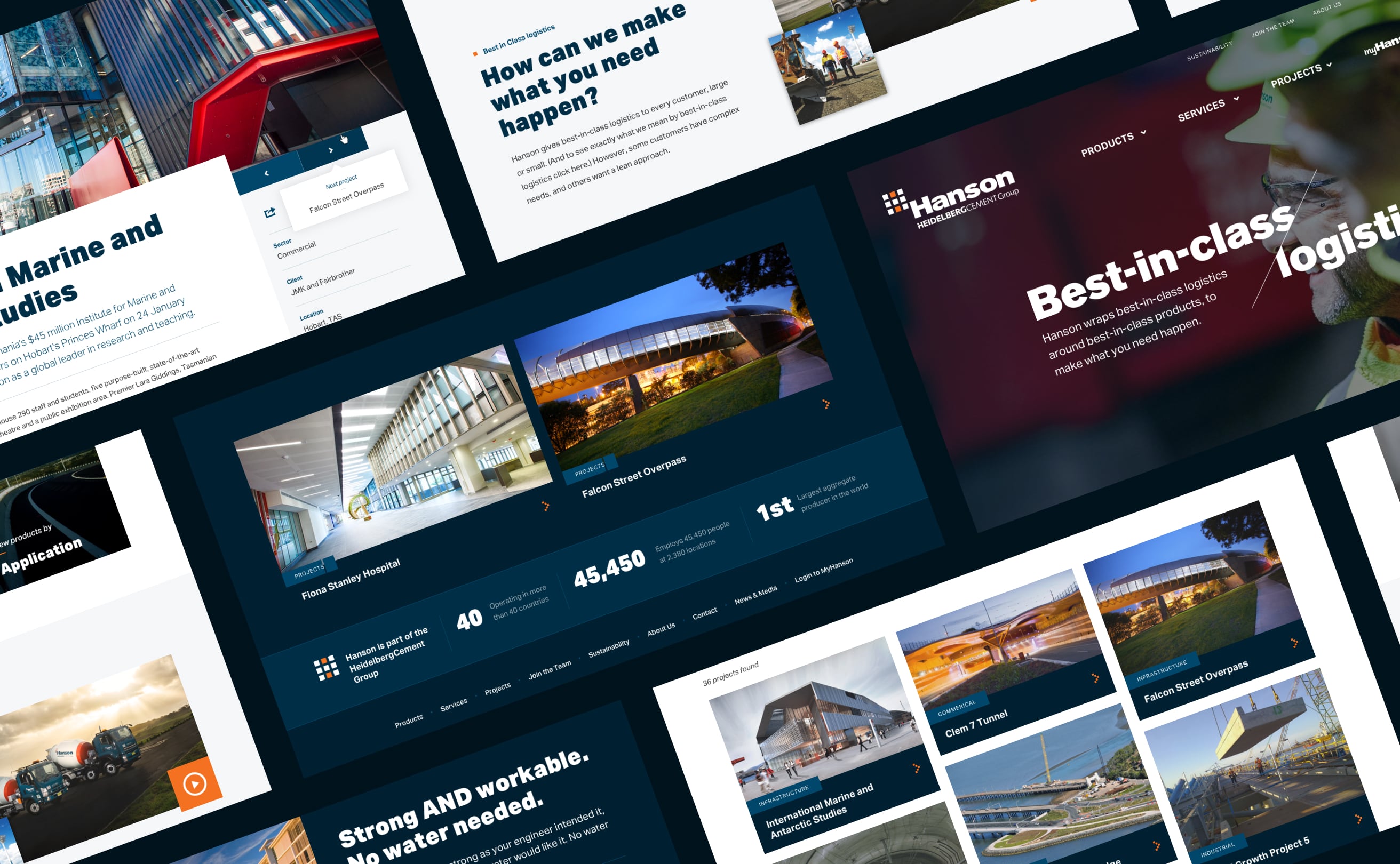 The Hanson website contains many great features such as products with colour palettes and project  case studies.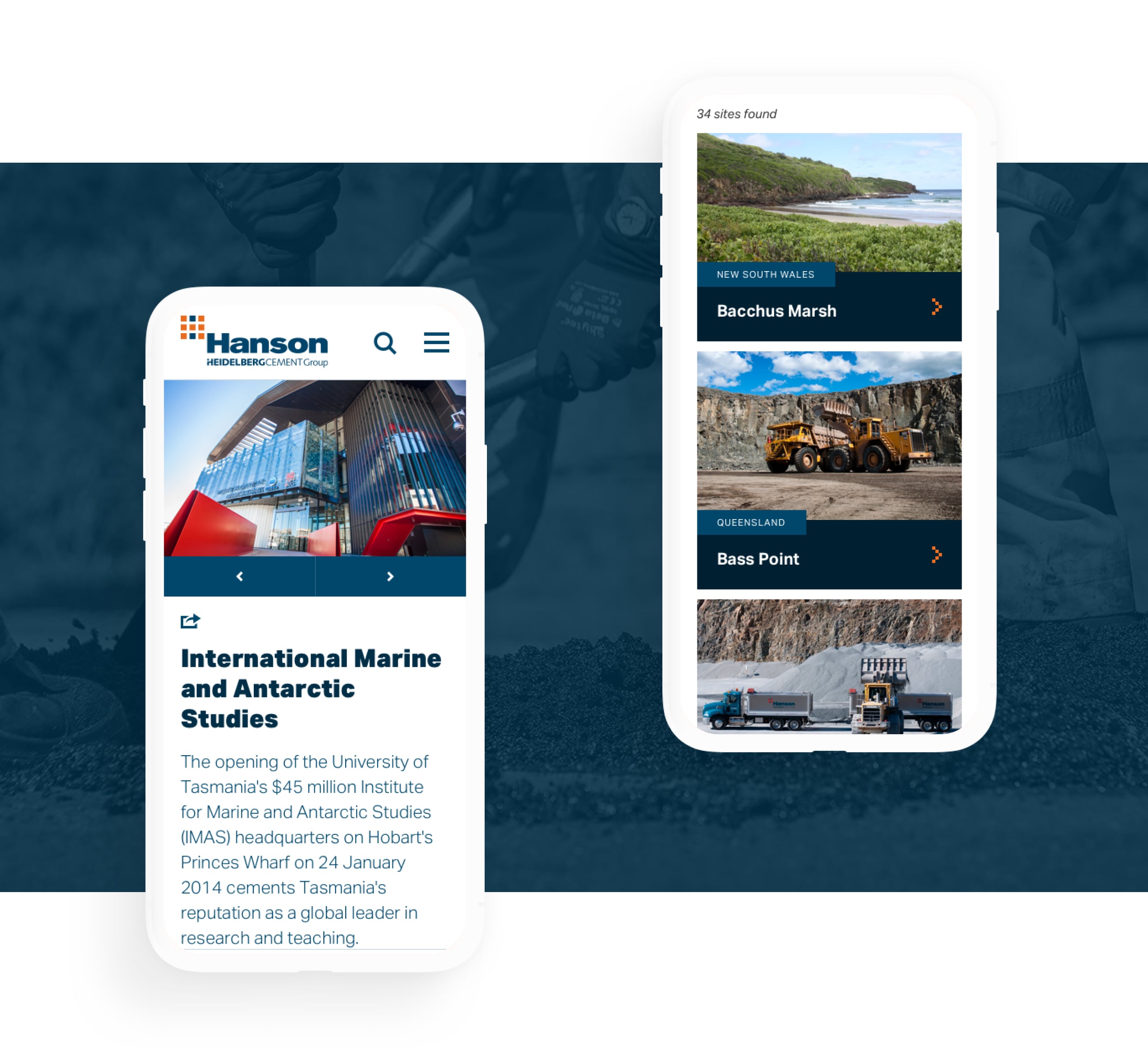 We designed a cool collection of icons that can be used anywhere in the site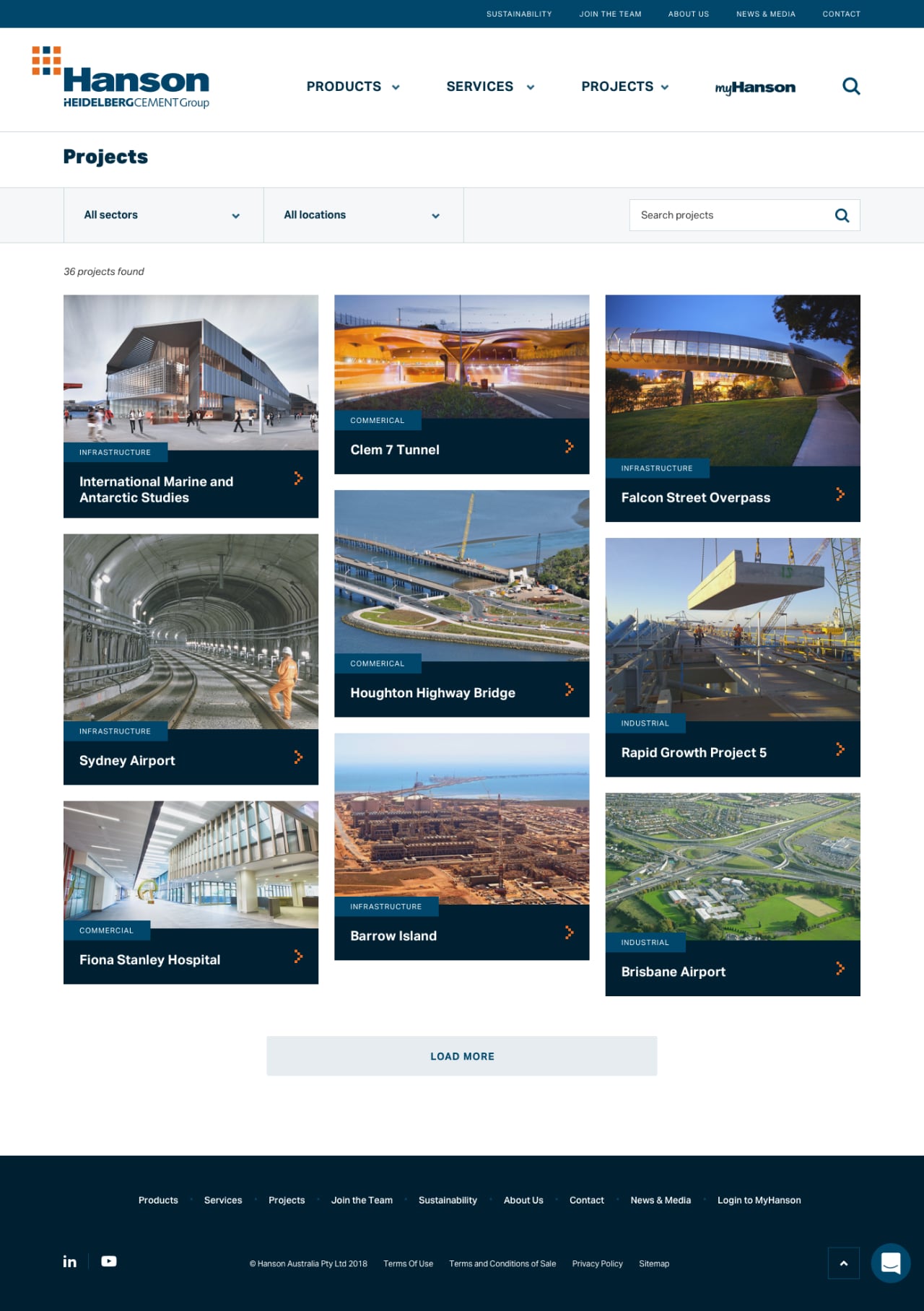 Look up Hanson projects by sector, location or keyword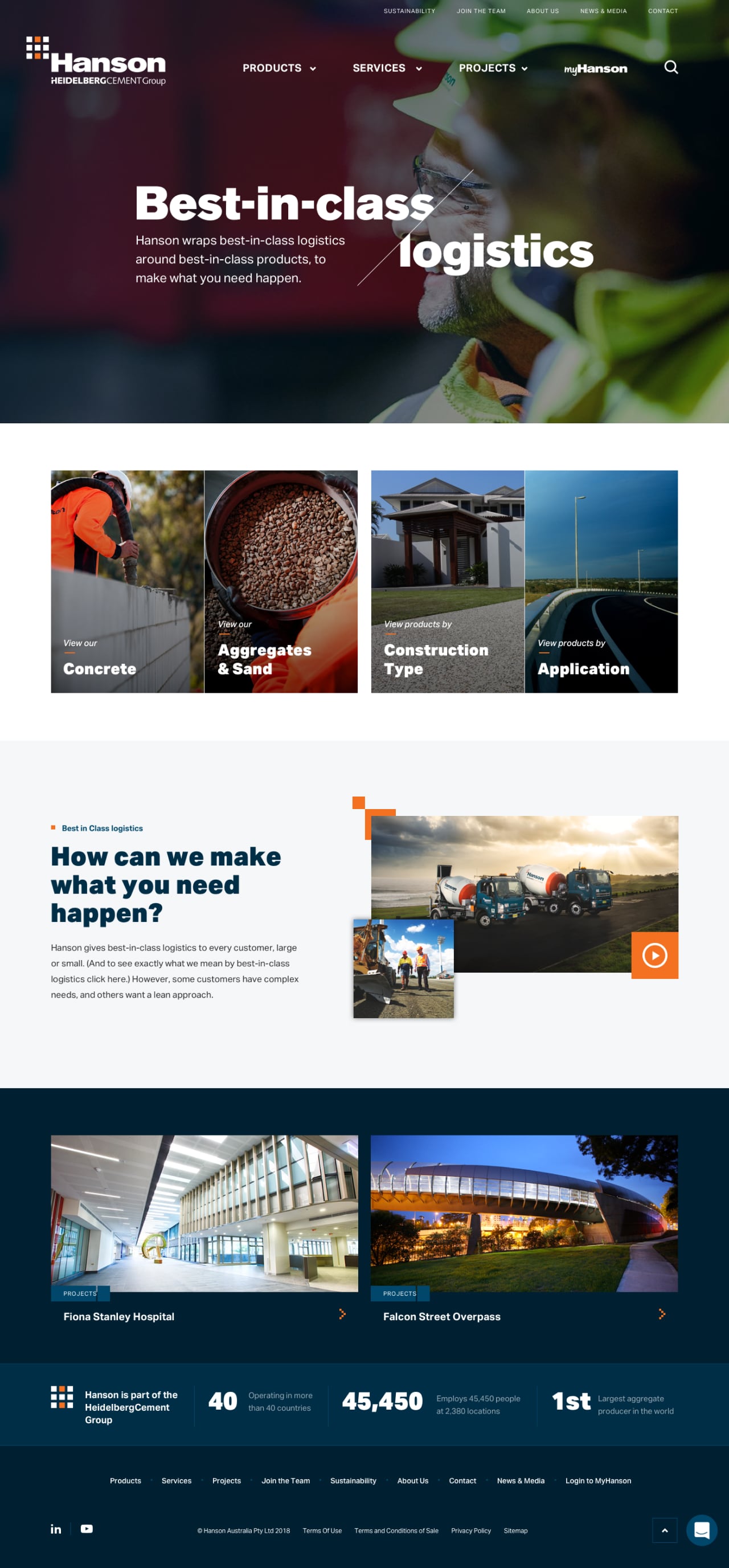 The final result was a gorgeous site built on a rock solid CMS that will serve Hanson for years to come