Murrumbidgee Local Health District is part of NSW Health and is the go to site for all health services and health facility inquiries to a community of over 4,000 permanent residents in Coleambally, Darlington Point and Jerilderie, as well as a number of surrounding localities.
Southern NSW Local Health District (SNSWLHD) extends from the NSW South Coast and Southern Tablelands, across the Great Dividing Range and the Snowy Mountains and mostly surrounds the Australian Capital Territory. It provides health services for about 200,000 residents and additional visitors in the South East of NSW.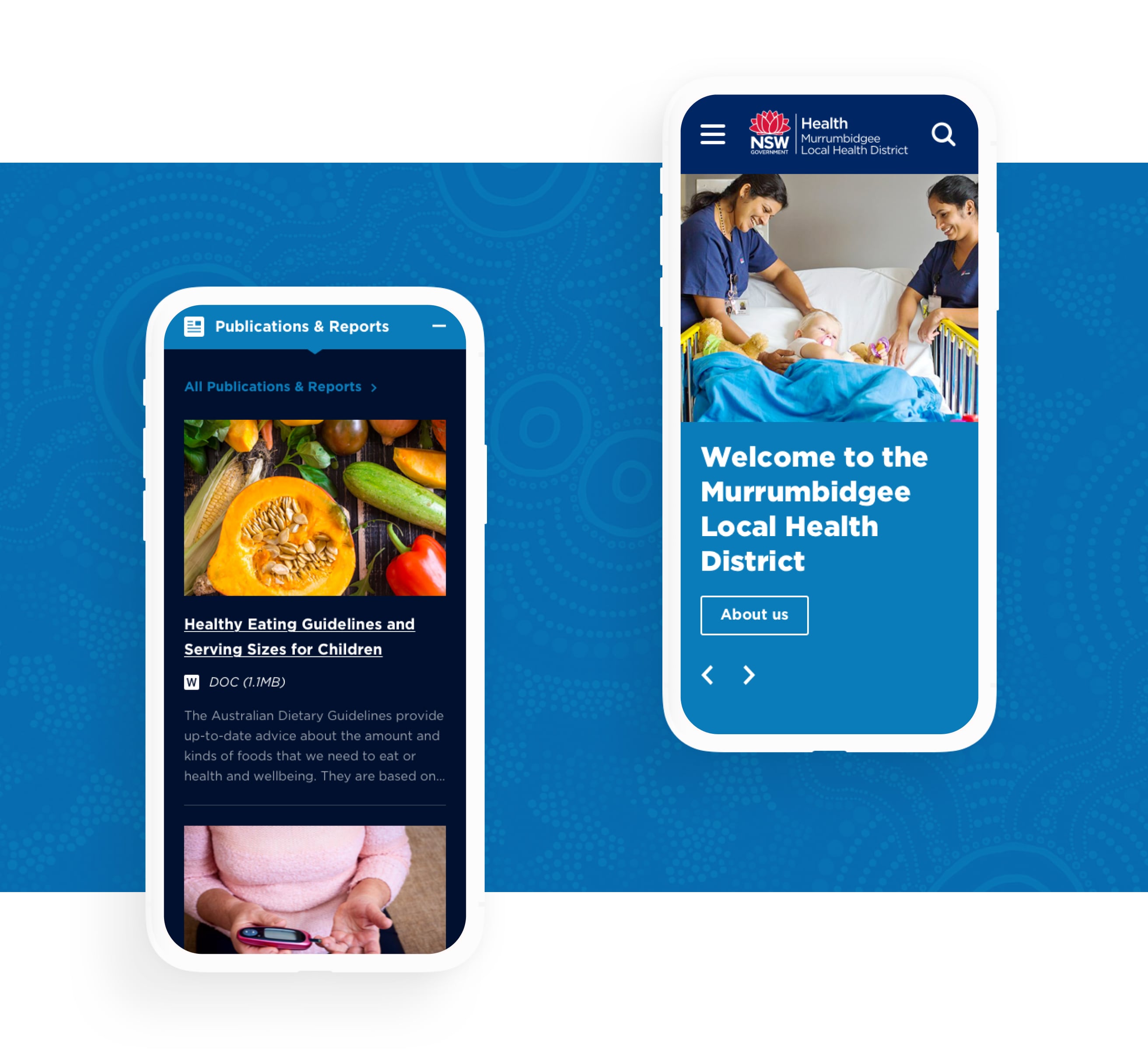 Across all devices, health information is presented in a clear, easy to find style with use of aboriginal motifs throughout
The Services area is a particular stand out with it's dynamic, alphabetical listing of all services opening up to detailed information with maps, resources and contact info. Webcoda worked closely with MLHD through a series of workshops and wireframing exercises to insure all information was perfectly presented to the audience.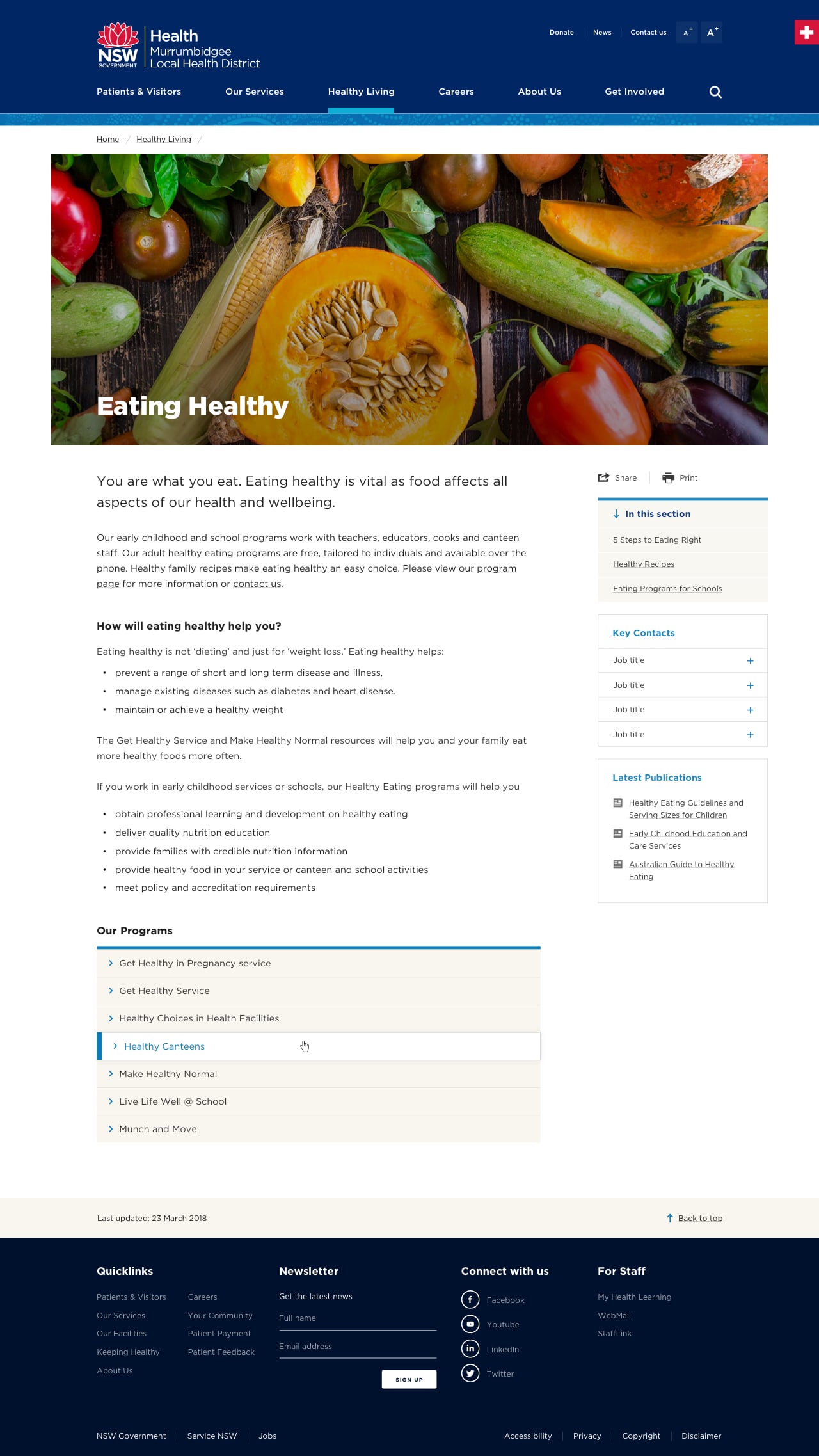 "Working with Webcoda is a real pleasure. The Webcoda team are incredibly collaborative, responsive, cohesive and inclusive. We delivered new websites for our two Local Health Districts, on time and on budget. The sites are stylish, functional, engaging and accessible and the Webcoda team did a terrific job of guiding us through the process and supporting the up-skill of our local web development and communications teams. Webcoda's point of difference is their responsiveness and agility, they are easy to communicate with, listen and are genuinely invested in delivering amazing websites. I would highly recommend them!"
Genevieve Doyle, Corporate Information Manager
Murrumbidgee & Southern NSW Local Health Districts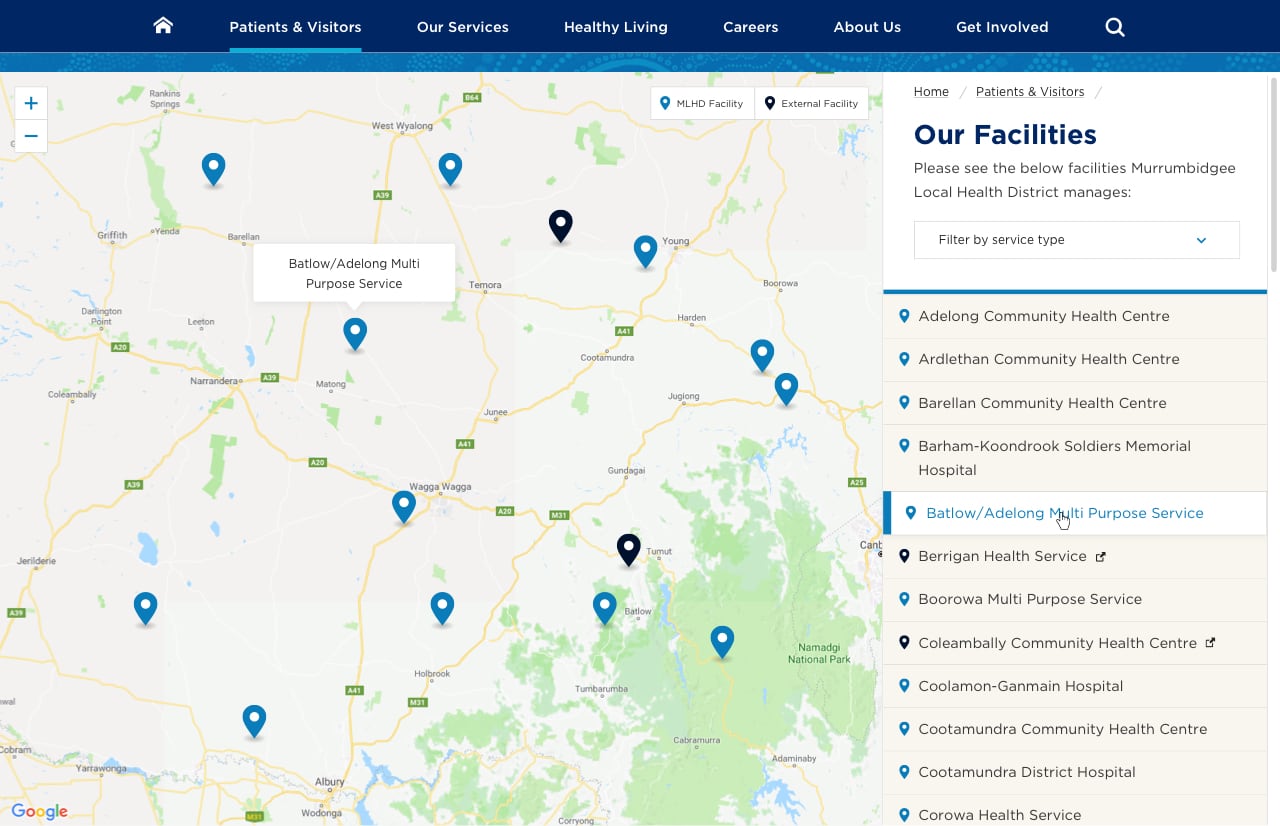 Find facilities dynamically using the built in filtering with visualisations through Google Maps.